This is the most beautiful railway station in Romania.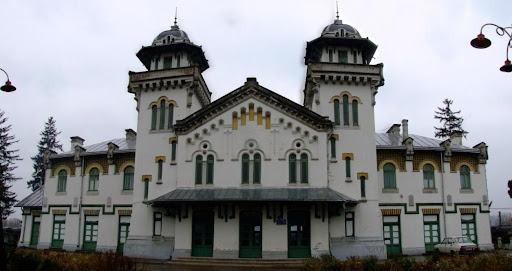 You can see it by visiting the city of Curtea de Arges (Arges County), the first capital of the first Romanian State of Vallachia. The first ruler of this state was Basarab I, whose statue stands in the centre of the city.
This is only the beginning of the story, stand by for more points and places of interest in this area, I will come back soon...